On December 14, 2019, Shunfu Textile ushered in the CCTV's "Spirit of Craftsman" shooting team.
Through the shooting of a full range of denim manufacturing processes, it praises the shunfu denim which has high quality and high goals in manufacturing industry.
Chairman MR Huang has been engaged in denim fabrics for more than 20 years, creating the first stretch denim fabric and the first slub denim fabric in China. Founded Hubei Chengui shunFu Textile and Garment Co., Ltd., Hubei Jiamei Technology Co., Ltd., and Hubei HaoSheng garment Co .,Ltd.
Forming a complete denim clothing industry chain from three major links: fabric, clothing, and jeans washing.
We are committed to building the first brand of Chinese denim.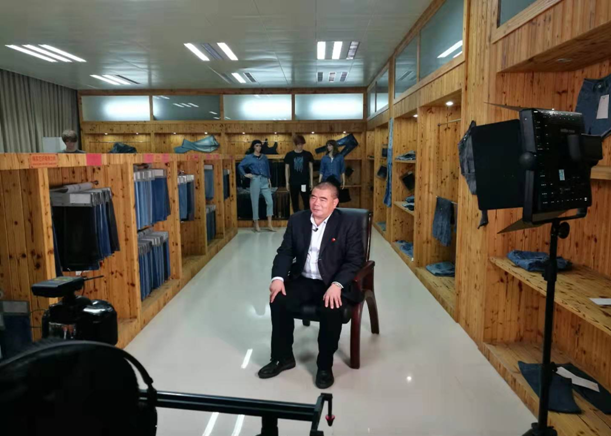 Chairman MR Huang