December 22, 2019 ,is the traditional winter solstice festival in China and also the begin day of Haosheng garment Co., Ltd.
On the morning of this day, Mr. Huang personally wrote down the four words "All the best".
Shunfu and Jiamei executives came to the construction site of Haosheng Company, and Mr. Huang specially issued a Chairman Mao badge to each employee on the site.
At 7:48 am, Mr. Huang announced that the garment factory is begin to product.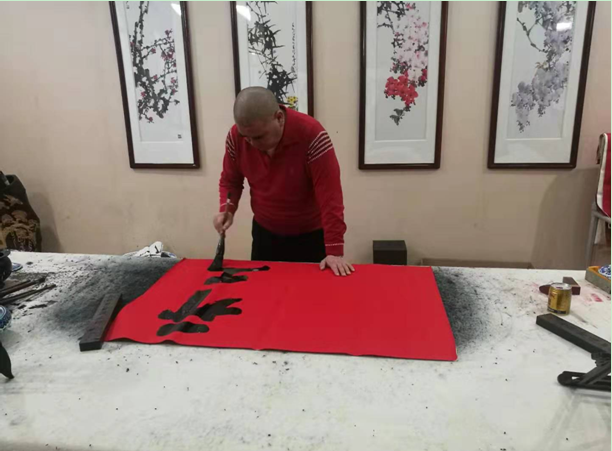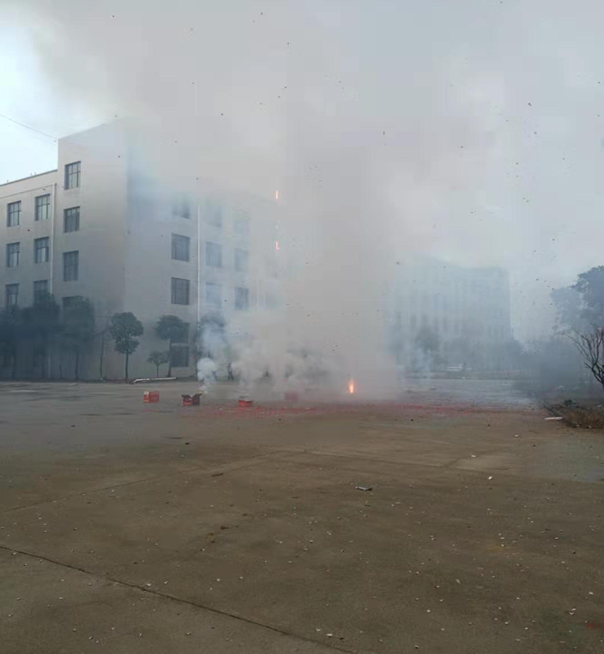 The salute of the fireworks was just set, and Mr. Huang received a call to inform that Mayor Zhou Jun of Daye would come to the company for inspection.
At 10:30 in the morning, Mayor Zhou Jun of Daye City led the leaders of the Municipal Economic and Information Bureau, the Municipal People's Bank, the Municipal Financial Bureau, the Municipal Government Office, and the Chengui Town Government to Shunfu.The Mayor carefully inspected the construction of the Jiamei Washing mill.
After the construction of the Haosheng garment factory, Mr. Huang introduced the investment and construction of Haosheng and Jiamei to Mayor Zhou in detail. Haosheng produced 10 million garments annually. 4 million pieces of monthly washing denim clothing . After the scale reaches production, the three companies of Shunfu, Jiamei and Haosheng can achieve an annual output value of more than 1.5 billion, employing 3,000 people.
With others garment factory, e-commerce company, the entire industrial park is expected to reach RMB 10 billion in 3-5 years.
Mayor Zhou explained and arranged the problems raised by Mr Huang Shunfu and the application of Jiamei.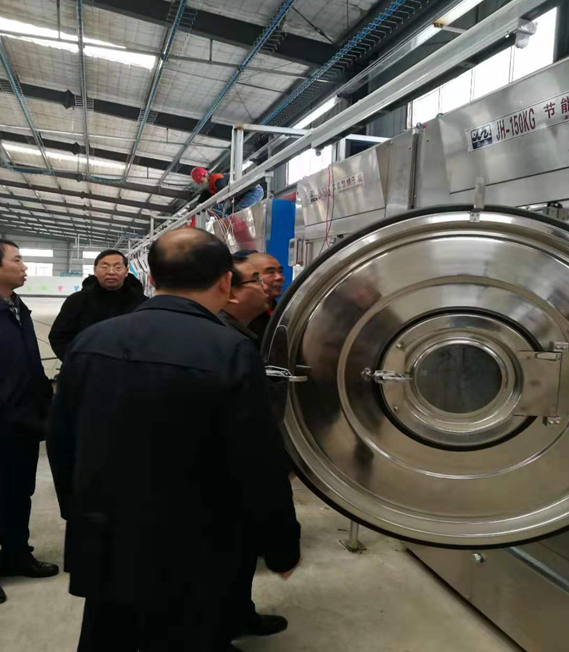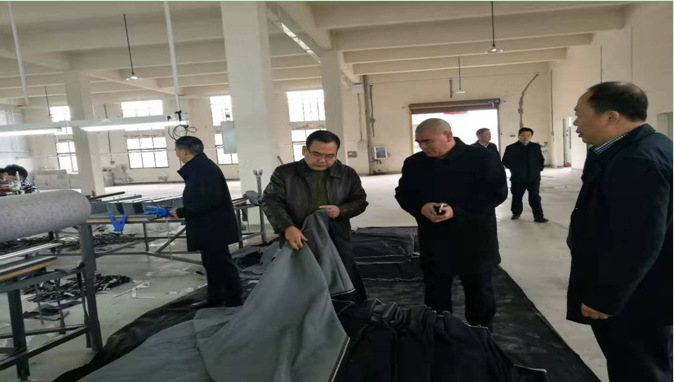 Mayor Zhou visited the company on Sunday during his busy schedule, which reflected the concern and support of government leaders for our company and made us feel more confident.
This is the encouragement and encouragement for the company's employees.
This makes HaoSheng garment factory more auspicious today. Today is the winter solstice festival, let us feel that the spring of ShunFu has come.
ShunFu Office
2019.12.22